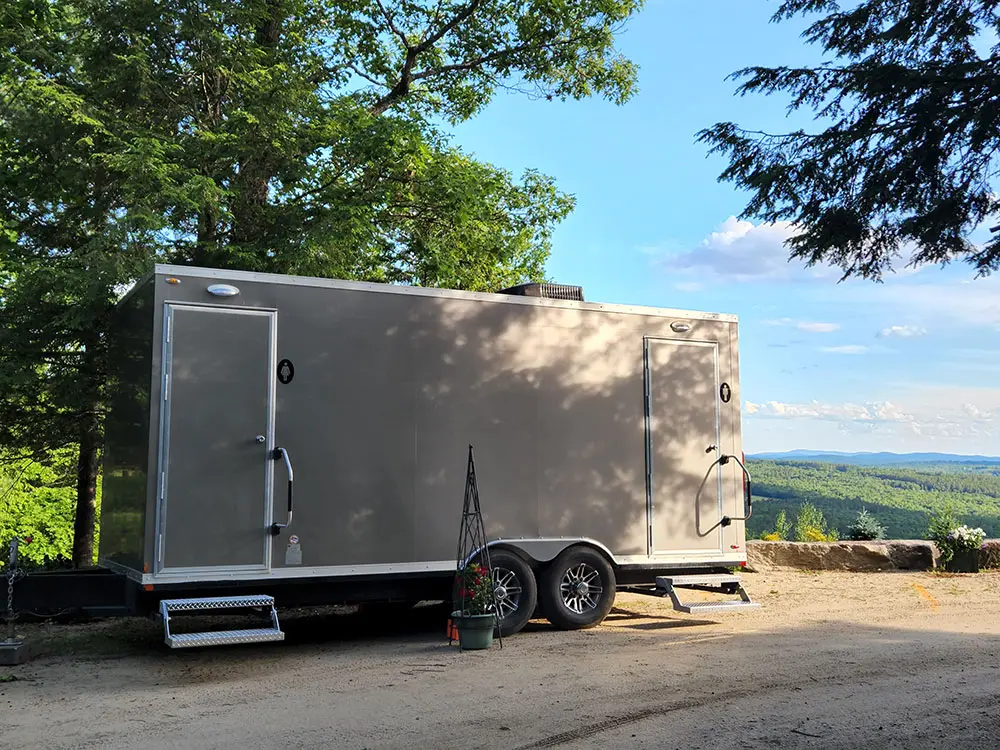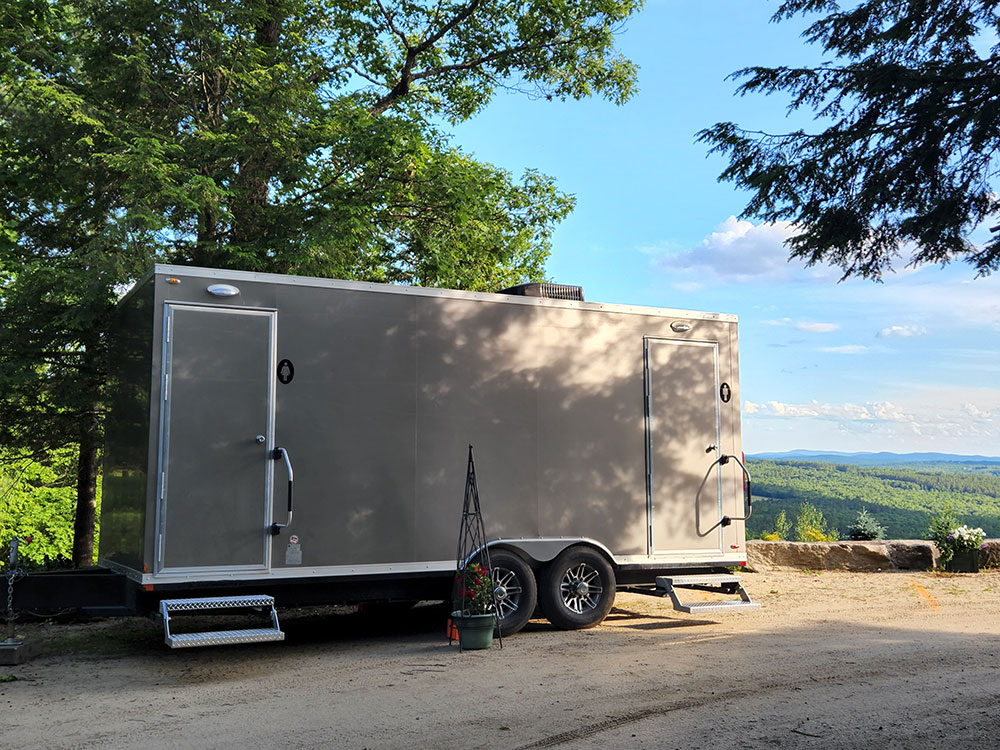 Our Restroom Trailers Come Equipped With
Lowest floor height with large waste tanks
Rooftop air-conditioners
Porcelain style water-saving toilets, one pint per standard flush
Timed faucets
Mirrors
Floor to ceiling privacy
Urinal privacy partitions
Upgrade wedding/special event laminated wall panels, attractive and easy to clean
LED Interior lighting, interior and exterior
Extra heaters for extreme climates
IPOD (or playlist) Sound system for playing music
Our trailers offer the most personal space and privacy. All multi-stall trailers feature floor-to-ceiling toilet stall walls and doors, fresh-water flushing toilets, hand-wash sinks, heat/air-conditioning, background music, antibacterial (when available) hand soaps, and eco-friendly paper.
your most discerning guests will feel at home
Units Accommodating up to 75 Guests
Guarantee your guests are comfortable with this luxury mobile restroom trailer. This trailer has two restroom stations to accommodate up to 75 guests. This premium trailer has decorative laminate flooring with bright light for increased comfort. All of our beautiful trailers include air conditioning and heat as well as, flushing toilets and real running water sinks. Your event will surely be a success with this Royal Estate Restroom Trailer.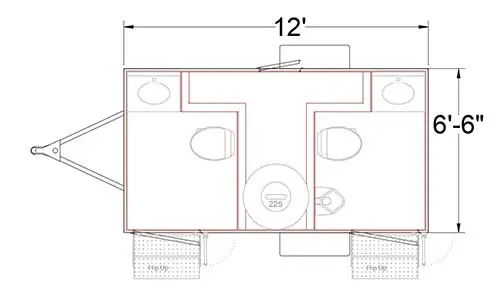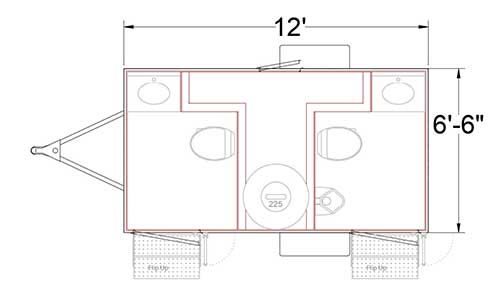 Units Accommodating up to 150 Guests
You will hear your guests talking about these beautiful restroom trailers. "Better than my bathroom at home" say many of our clients. The functions and "Wedding worthy" finishes of Royal Estate Restroom Trailers are sure to "WOW".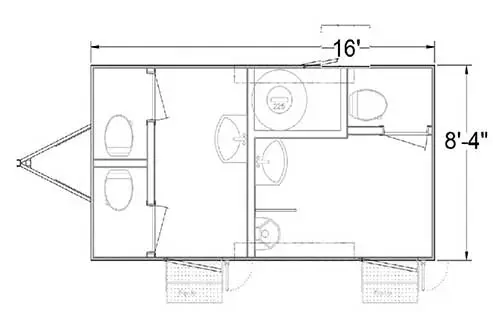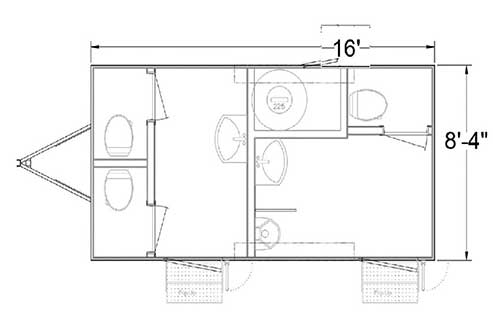 Units Accommodating up to 300 Guests
Whether a large wedding, family reunion or corporate function, these large units are sure to please. "Better than any porta potty I've ever seen" Said Johnathan from one of our last large weddings. I was surprised by the amount of room in them" Said Alex (corporate customer.) "Our guests all had to check out the fancy bathroom trailer" said Kate (Retirement party.)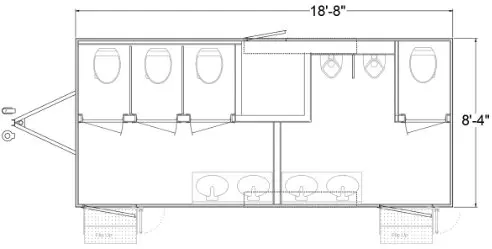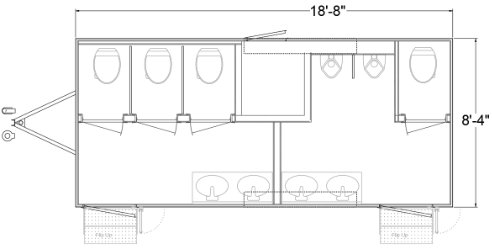 Our royal commitment & Guarantee
Renting You the Best Luxury Restrooms in the State of Maine
We provide first-class restroom trailers for any type of event. While we partner with a growing number (25+) of area venues, we welcome the opportunity to service your private event. Please check our availability calendar, give us a call or email us to reserve a luxury restroom facility for your upcoming event. Seasonally and when available, we can even offer pre-rental tours of our beautiful restroom units.